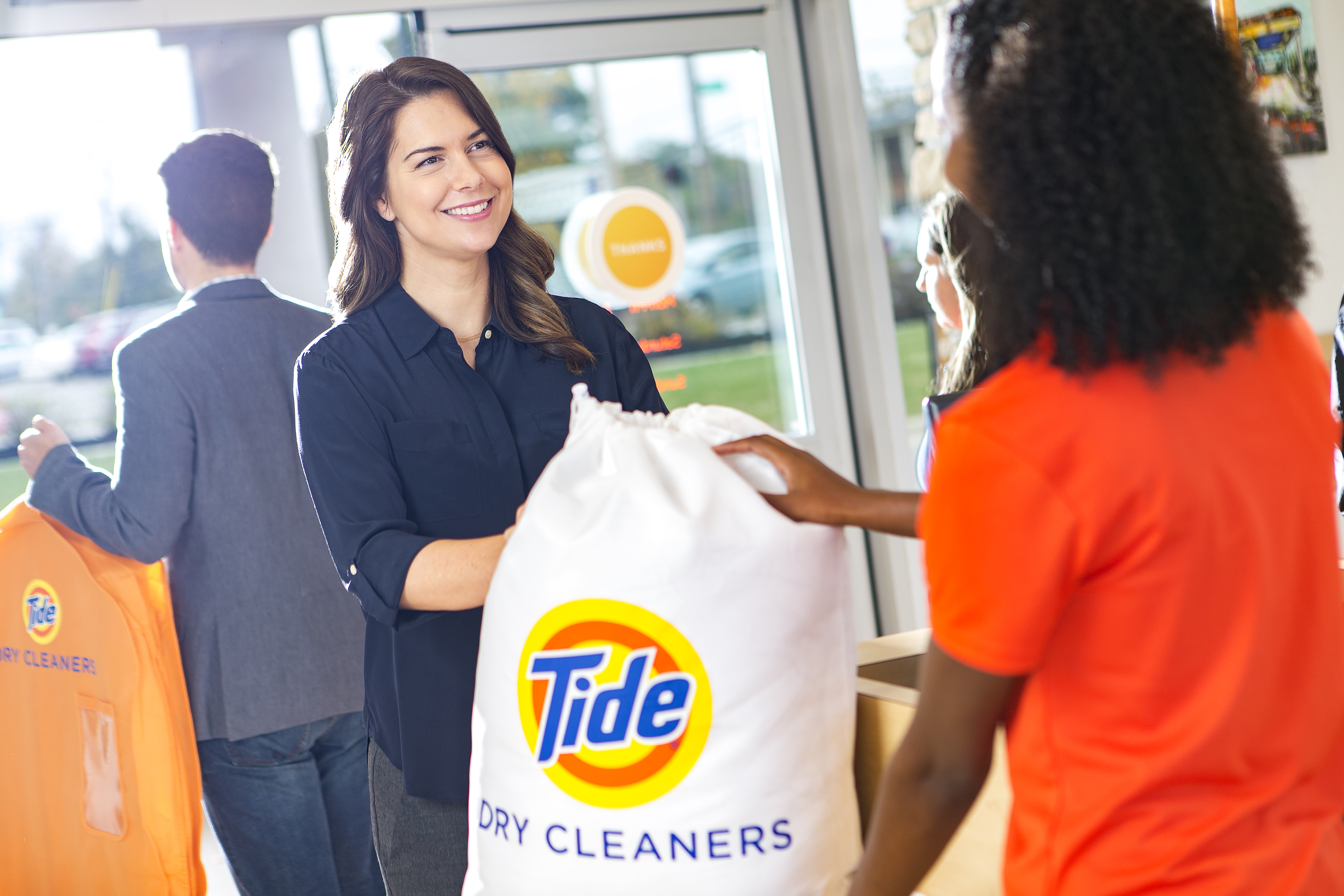 Your ValueClub rewards just got better! Introducing Tide Cleaners Inner Circle Rewards, the best dry cleaning rewards program available. From exclusive email promotions to hassle-free point tracking, you are always the first to know what's new at Tide Cleaners. Special perks like our express bag, 24/7 drop-off & pick-up, hassle-free billing, and our exclusive newsletter, Inner Circle Rewards save you money and time.
Our Inner Circle Rewards Members earn points for every garment they bring in, and, more points mean bigger rewards. Points are tracked on each receipt.
At Tide Cleaners, we are committed to delivering quality, service, and convenience. We know how to keep you and your clothes looking their best, and have the decades of experience in leading-edge processes to deliver on our promise. Our world-class customer service is our one of our top priorities. We give every customer a warm greeting, attentive care, and respect. And, with drive-thrus, carhops, extended hours seven days a week, and soon, 24 hour drop-off and pickup at every loc https://octane.site/page/189744 ation, we fit into your schedule and routine.
If you are an existing ValueClub Member, your benefits will be transferred to the Inner Circle Rewards program. Your DELIA'S Cleaners account details, including payment information will be transferred automatically for your convenience. If you prefer that your information is not transferred, contact us at 602.431.8560.
Or, to sign up for our Inner Circle Rewards, visit our website.